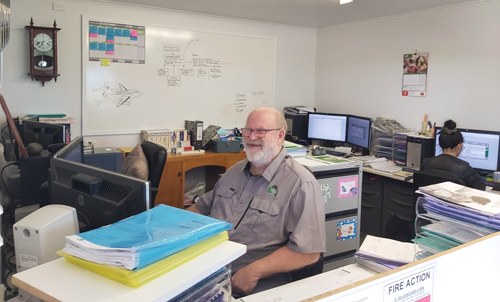 David Harris Director, Administration
David is the face behind the administration and day to day management of CropCheck; he is the one who makes sure all the systems are in place and compliant with the AvoGreen® program.
David has designed our database, which is always under development.  If you have any questions, input or would just like a chat about the weather, he would love to hear from you by email at: david@cropcheck.co.nz or by phone on 07 281 1034.
David's introduction to horticulture came at an early age, picking lemons for his grandfather, the then chairman of the NZ Citrus Marketing Authority. In the 15 years that Talbot (Reg) Hunt served as chairman, David was dragged along to many meetings to hear him speak, learning about the early days of citrus marketing and processing.
In the early 80's he was employed for 2 years as Office Manager for Peacocke and Cameron, gaining a lot of experience in orchard development and management. Subsequently David started a computer business and later employed Phil Radford (the owner of Radford's), together designing the original KiwiPlus software for Kiwifruit post-harvest facilities and grower pools.
His working background, has been in banking, business accounting and management, computer consultancy. David currently does some hardware and network engineering, plus designs and builds Microsoft Access database systems.
In his spare time, which he rarely has, David is a keen Cricket watcher and is still a registered Umpire, enjoys most Motorsports especially Speedway, Formula One, and V8 Supercars, loves aviation(especially WWII era propeller driven aircraft), is a keen photographer and enjoys fishing.
Drawing from this experience, he is a huge asset to the company. He is available at the office should you have any questions for him and would love to talk to you.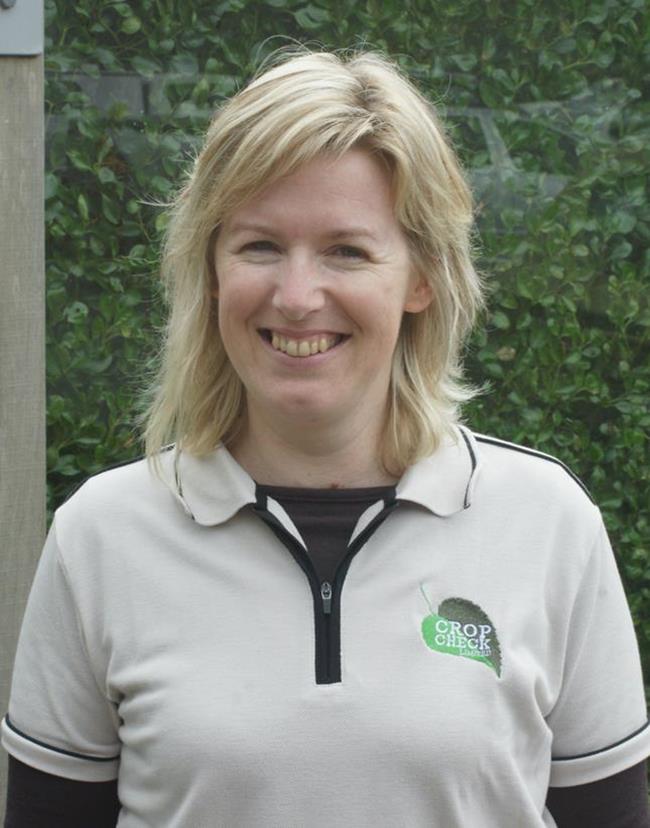 Vicky has been on our monitoring staff since August last year. She recently said to us that "this is my dream job", giving her freedom to do something she absolutely loves in the hours that suit her.
Vicky will shortly complete a course in Organics, through PGG Wrightson. We love the way Vicky is always discovering new bugs and can show you lovely photos on her cellphone. She is super organised and is always looking to do the absolute best she can. Don't you love her smile?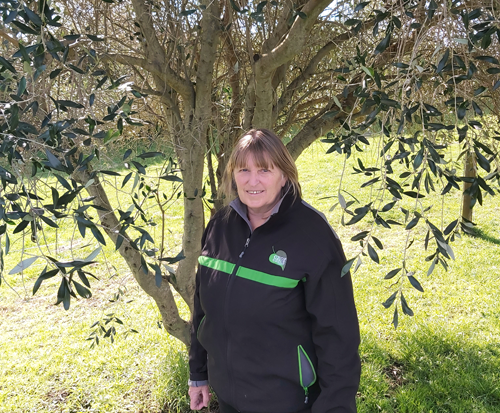 Cathy Harris Director, AvoGreen Trainer, Customer Liaison
Cathy has been avoiding writing this profile as she doesn't like drawing attention to herself, but here goes. She grew up on a hill country sheep farm inland from Taihape, on a farm that will probably be covered in snow right now. After living in Northland for a short while, she moved to Tauranga, eventually ending up on an orchard with her parents.
After forays into nursing, assisting David with his Computer Consultancy business and teaching, she has come full circle and is back living on a lifestyle property on the corner of a farm in Ohauiti, with husband David, and spending her time (when not looking at the view) as a director of CropCheck.
Her other occupation is teaching singing in secondary schools. After many years of study Cathy graduated in 2011 from Massey University with a Bachelor of Arts majoring in Music.
Though much of her study was in music, the drama, speech and English writing papers have helped a lot with her roll in CropCheck. Cathy works in training and client liaison. She is also responsible for the design and production of the reports, newsletters and communications you will receive from the office with the help of Argine and David.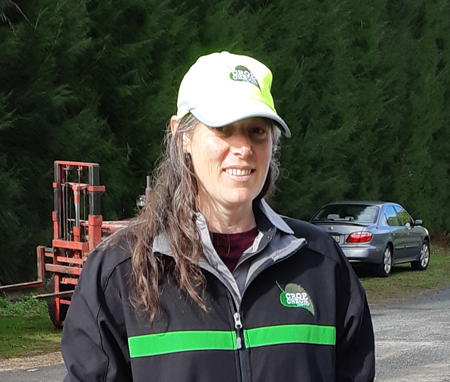 Kazel Cass came to work for us in 2014, before taking 2 years off to follow some tutoring opportunities, then returning to the CropCheck team in 2018. She had been tutoring in Horticulture at BOP Polytech and holds a Degree in Horticulture from Massey University. Recently Kazel has started teaching a course for beginner gardeners, which builds on her knowledge of organics and permaculture, which she also teaches.
Kazel, has a lifestyle block up the Kaimai's based on permaculture principles, with geese grazing the grass under their 40 avocado trees, as well as the occasional pig.
Her strong interest in sustainability and self sufficiency is seen everywhere if you have the pleasure of visiting her property, with the many animals, interesting plants of all sorts to be seen.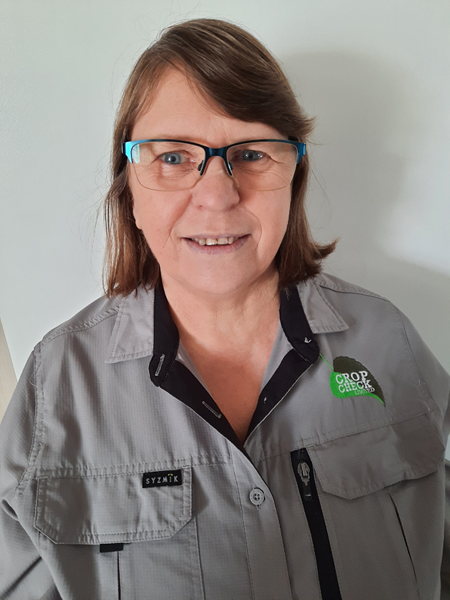 Barbara joined the CropCheck team in 2019. She looks after the orchards in the Te Puke area. Barbara lives in the Te Puke township, where she has lived for most of her life. We first met her through her youngest daughter, Philippa, who Cathy was teaching at Te Puke High School, before coming to work for CropCheck as our administrator between March 2016 and February 2017, before she moved to Australia. For hobbies, Barbara is an avid knitter, loving have granddaughters to knit for.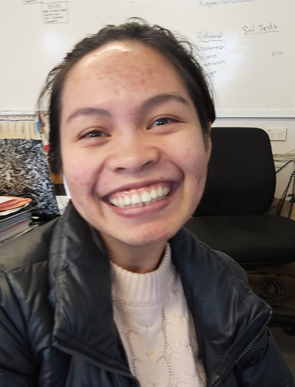 This absolute gem, is our administrator and part time monitor, who travels over from Rotorua every day for work. Argine is originally from the Philippines, having moved to Rotorua with her family, where she completed her schooling and a diploma in Business Management at Toi Ohomai Polytech in Rotorua.
Argine enjoys music, volleyball, and spending time with her family.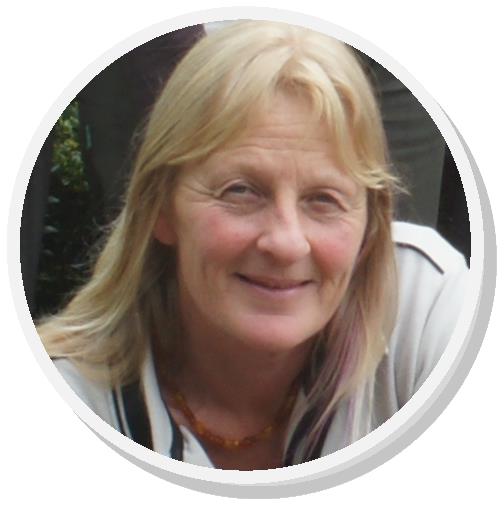 Caz has been involved in horticulture for many years. In recent times, she has been working for Apata Ltd where she was collecting kiwifruit samples for the lab. Prior to that she owned an avocado nursery.
Caz is not one to sit still, mowing lawns, gardening and caring for her grandchildren when she is not monitoring. And when she has time to stop, Caz loves playing the drums.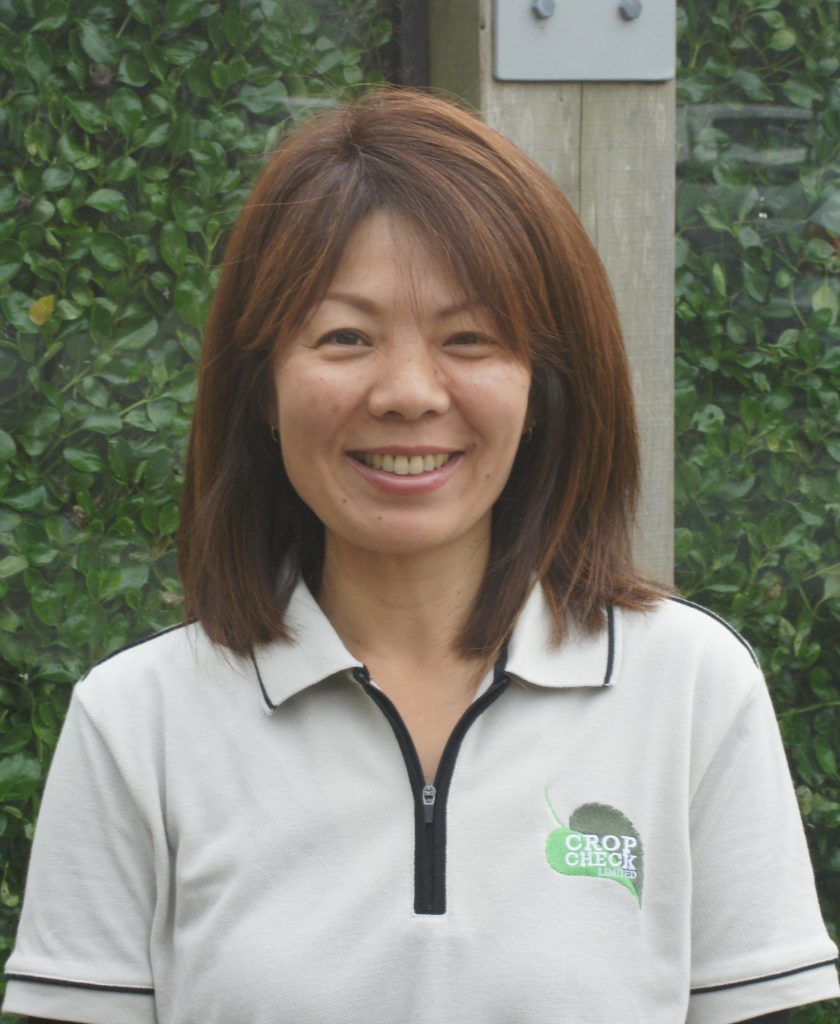 One year ago at the Katikati A&P Show, Miaki and her husband came to talk to us about Owner Operator training for monitoring their new avocado orchard in Wright Rd. Many months later, Miaki mentioned she would love to work for us, just as we were trying to find the right person to work out near Katikati.
Miaki moved to New Zealand with her husband 7 years ago and have been involved in business in Tauranga. They are now busy cleaning up their orchard and doubling the size with plantings of more avocado trees. Don't be surprised if Miaki asks you questions about growing avocados; she is keen to learn as much as she can.